The Legends and Lands of Ireland

Sterling/Penn ISBN 1-4027-0784-3 hardback (2004)
---
Contents
From Frank McCourt's Foreword:

The Legends and Lands of Ireland is a book for slow times, a journey through the collective unconscious of the Irish race. You cannot speed through Richard Marsh's rich, nourishing prose, witty, learned, beautiful. If you do, you'll miss nuggets along the way. ... Mr. Marsh carries his learning lightly, so lightly you might not notice how profound his scholarship is. ... Each picture here is worth a book in itself and every sentence of Richard Marsh is worth a picture.

Introduction

The Written Sources of the Stories: The Annals and Books
The Story Cycles
The Mythological Cycle
The Ulster Cycle
The Fionn Cycle
The Cycles of the Kings
The Legends in Modern Ireland
Are the Stories True?

Chapter 1 - Myths

The Naming of Baltinglass
The Fate of the Children of Lir
The Dagda and Boann
Grianán Aileach
Ollamh Fodhla
The Second Battle of Moytura

Chapter 2 - Tales of Fionn mac Cumhaill and the Fianna

Aideen and Oscar
Diarmuid and Gráinne
How Fionn Got His Gray Hair (hear Richard tell the story at a Dublin storytelling session.)
Fionn and the Scottish Giant: The Origin of the Giant's Causeway
Fionn and the Battle of Gabhra A.D. 284

Chapter 3 - The Táin Bó Cuailnge - The Cattle Raid of Cooley and Its Hero, Cúchulainn

Maeve and Aillil's Pillow Talk
The Tragic Death of the Sons of Uisliu: The Deirdre Story
The Curse of Macha
The Birth of Cúchulainn
Sétanta Goes to Emain Macha
How Cúchulainn Got His Name
Cúchulainn's Single Combat with Ferdia
The Death of Cúchulainn

Chapter 4 - Legends of Saints

Brigit, Saint and Goddess
Saint Colmcille
The Cursing of Tara
Saint Fechin and the Seven Wonders of Fore
Saint Kevin and Glendalough
The True Legend of Saint Patrick
Saint Patrick and the Demons

Chapter 5 - Legends of Kings

The Blarney Stone
Killeen Cormac
Guaire and Diarmait
Guaire and Mochua: The Road of the Dishes
Cormac mac Art
Lia Fáil, the Stone of Destiny

Chapter 6 - Family Legends

Granuaile and Howth Castle
The Lynch Wall
Máire Rua

Chapter 7 - Local Legends and Folk Tales

The Fairies
The Irish Harp
Bunratty Ghosts
An Bacach Rua, the Redheaded Beggar
Clonmacnoise: The Unfinished Round Tower
The Curse of Cromwell
The Hill of the Hag
The Pipers Stones

---

Review from the Amazon.com website: "Got this book as part of a 4 for 3 offer and couldn't be more pleased. Hardcover book, with large, beautiful, sometimes breathtaking pictures of Ireland. I am planning a trip to Ireland this summer and reading up on the folklore and myths will certainly come in handy for my travels. Great offer, everyone should buy this one."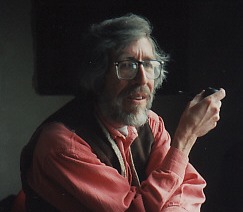 Back to Richard Marsh, Storyteller